Create an individual user account
Create a Staff Account
To create staff profiles, we have two options.
Create Profiles Manually
Import staff list to create profiles in a bulk using a template provided
Create Profiles Manually:
Please check if you have  Logged in before setting up the user profile.
Step 2:
Click on +Add employee and fill up employee details on General, identification, Contact info, Employment and Payslip tabs and click on Save to save the staff profile.

Step 3:
There are three categories of the staff, Admin, Manager and Staff. A brief right of each category is described below,
Admin
has control over all the modules e.g. creating new outlets, leaves, staff profiles etc. Admin is also able to amend existing settings and staff profiles. Admin gets an overview of everything and can access any profile and approve/reject any request like leave application and check-in/check-out from any employee in the company. From an admin account, we can export/import all the available data in .csv file format.
Manager can approve/reject requests like leave applications and check-in/check-out of the employees reporting to them and cannot access any profile to amend. Managers can also create rosters for the staff reporting to them.
Staff can check-in/check-out from specified work location (outlet), apply for leaves, view leave balance and view our own account information. From staff account, we can also see the names and contact details of other colleagues working in the same outlet. Staff account does not have any rights to amend/update/change any data or information even in their own profiles.
Step 4:
To update employee information, click on the profile, update the information and click Save.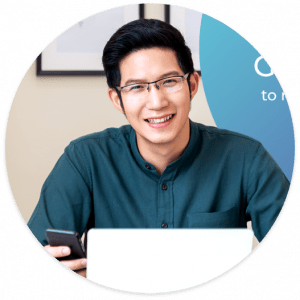 Need more help? Ask us a question