Appraisal
Evaluating job's performance to stimulate growth.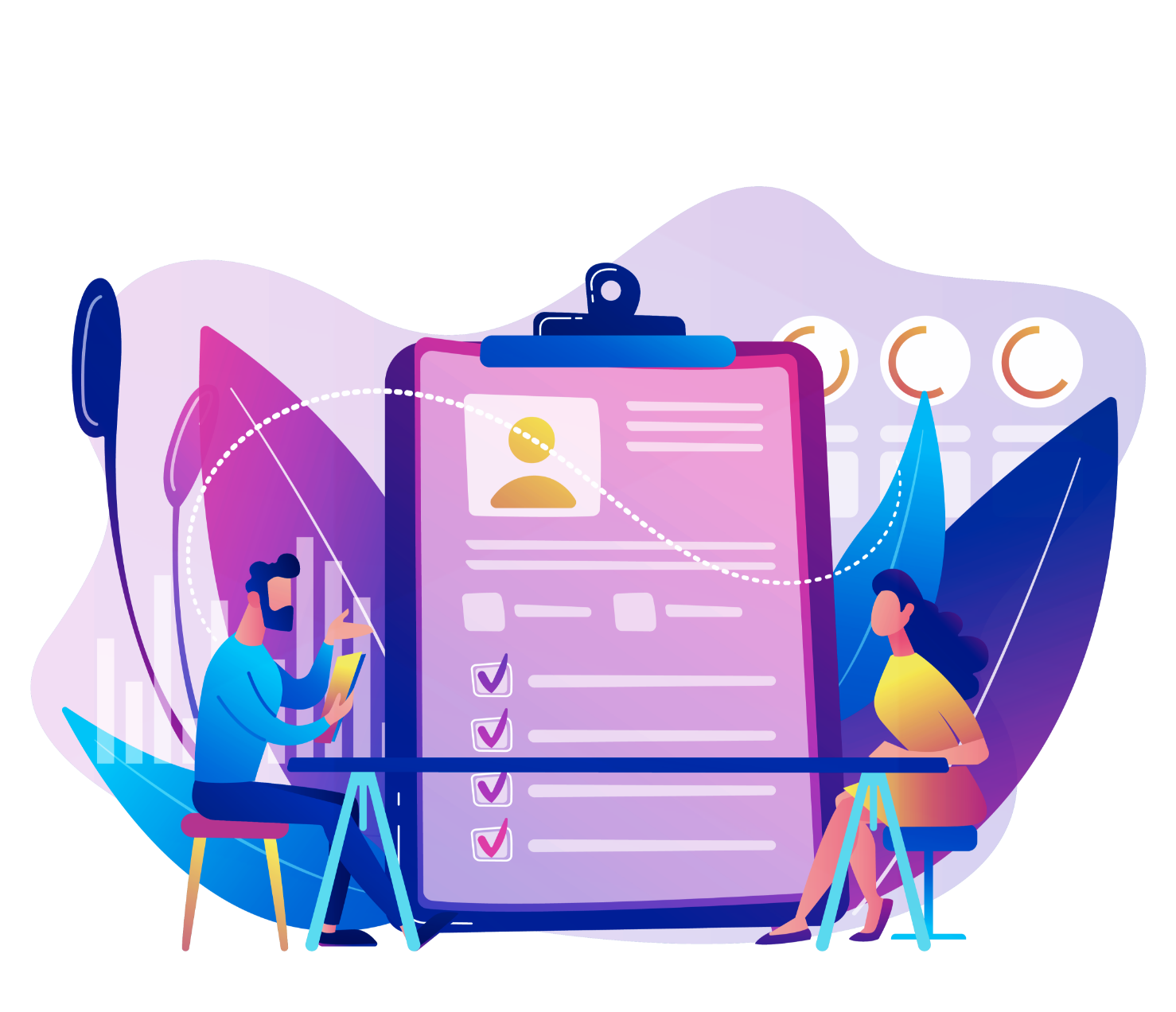 Measure what matters
Use the right indicators to measure performance and growth.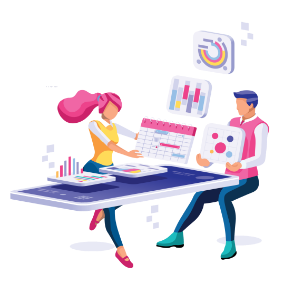 Simplify the process
Straightforward method to make appraisal process simpler.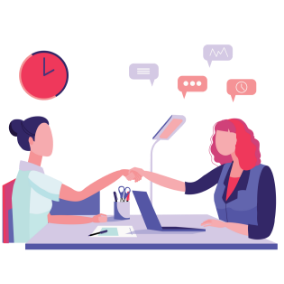 Transparent & Objective
Keep the process transparent for accountability.
Schedule cycle
During this period, employees can submit their appraisal application.
Set the KPI
HR and team leaders review employees' performance.
Review performance
Rate overall performance to determine the final result.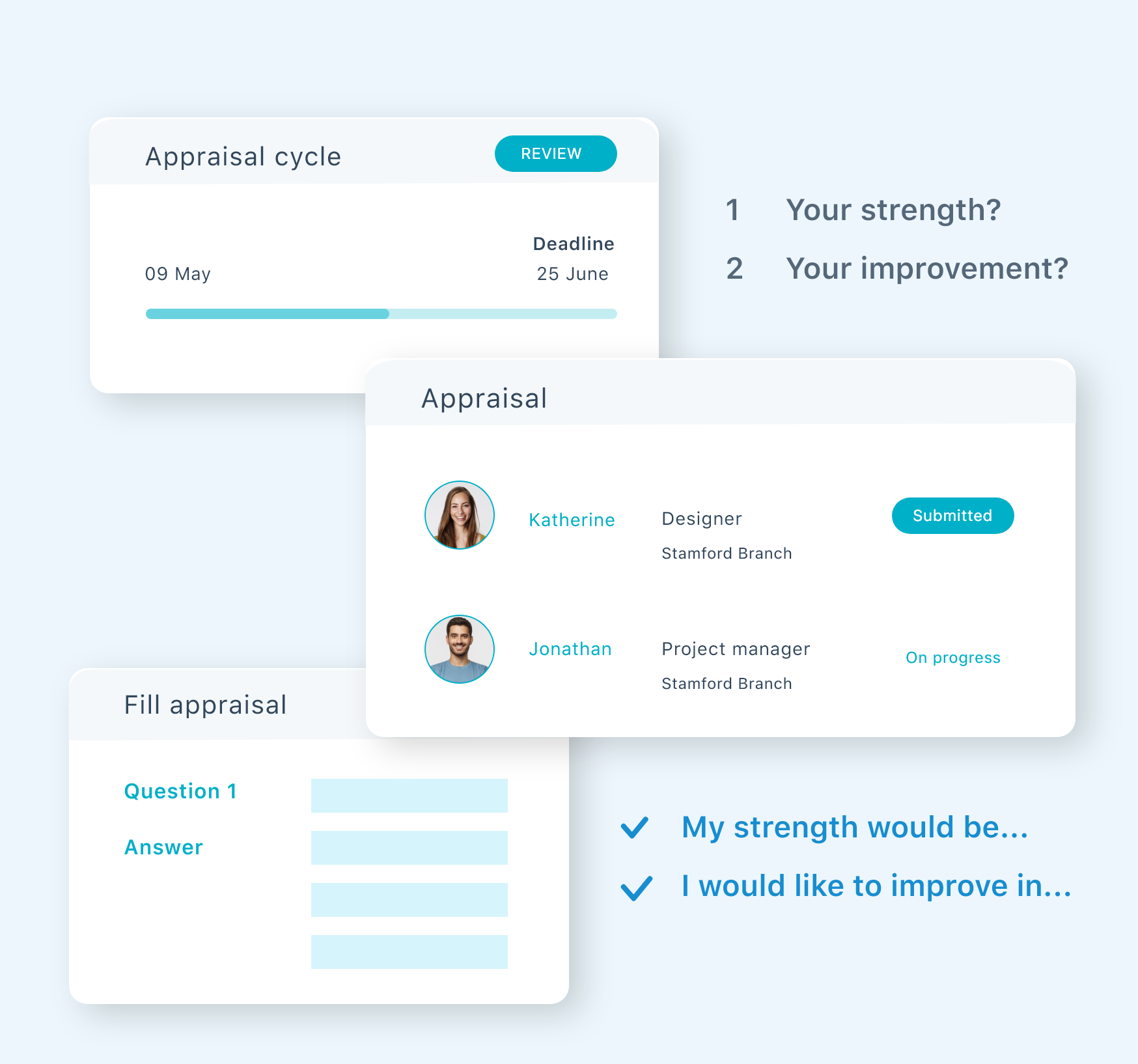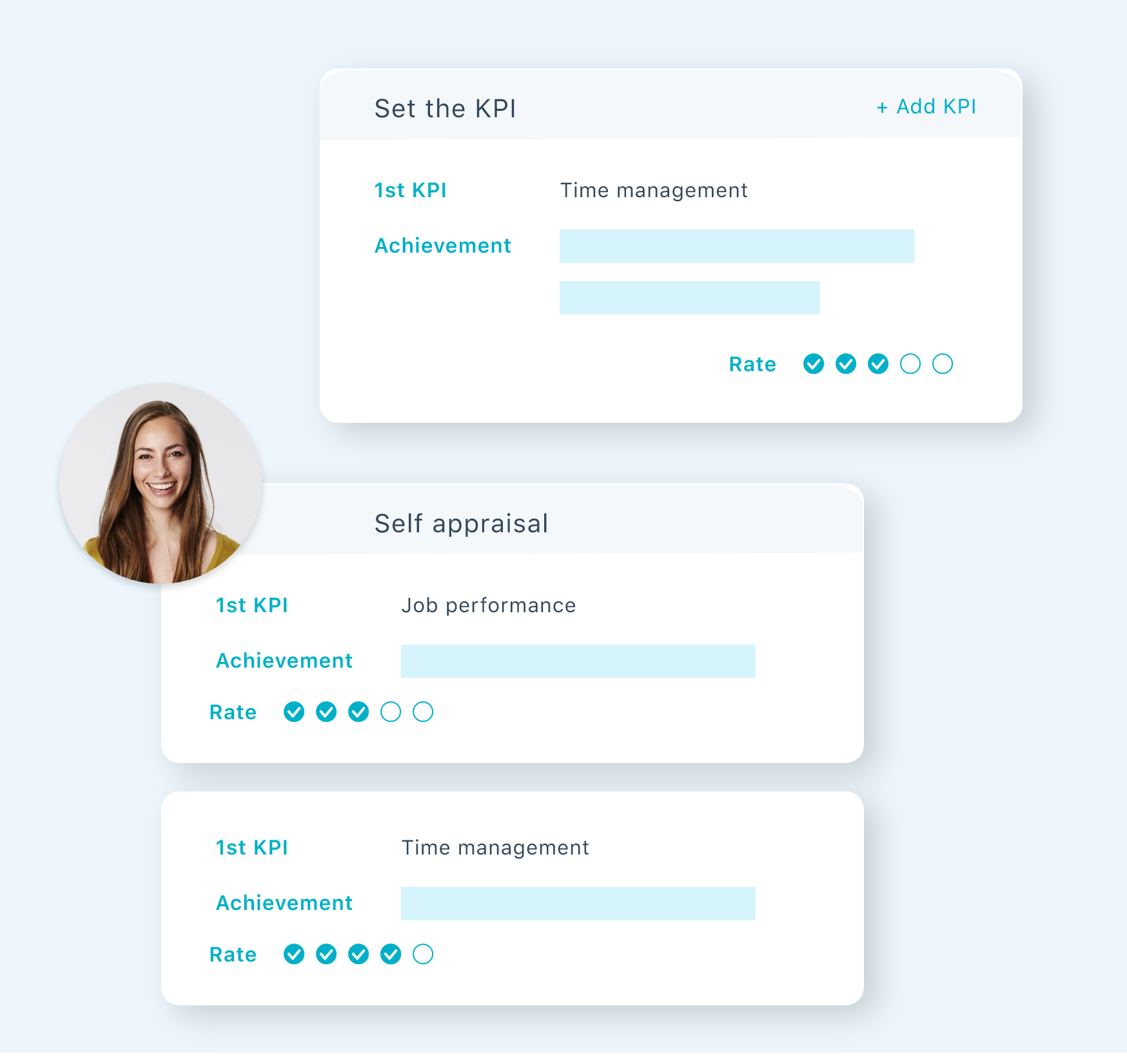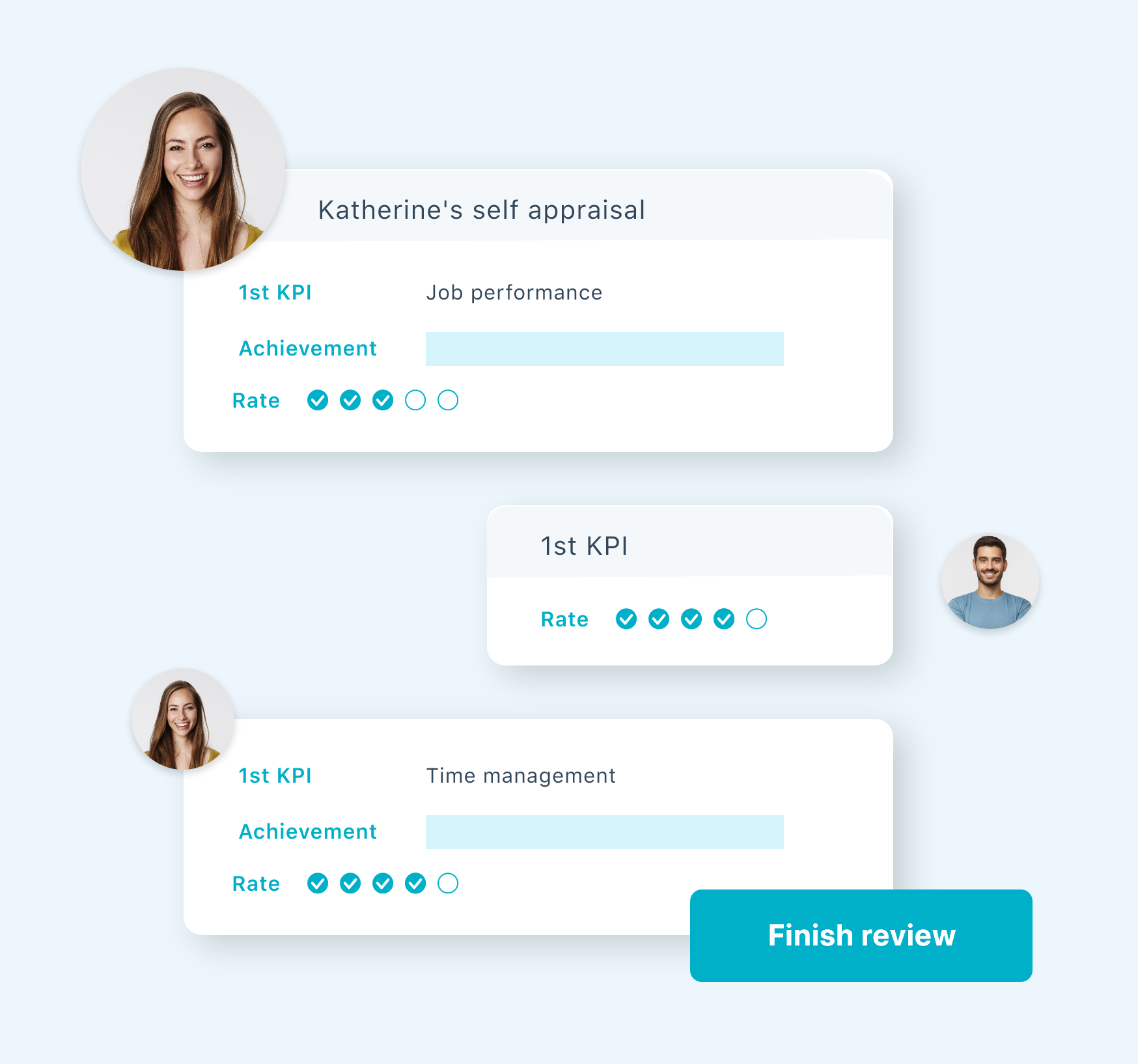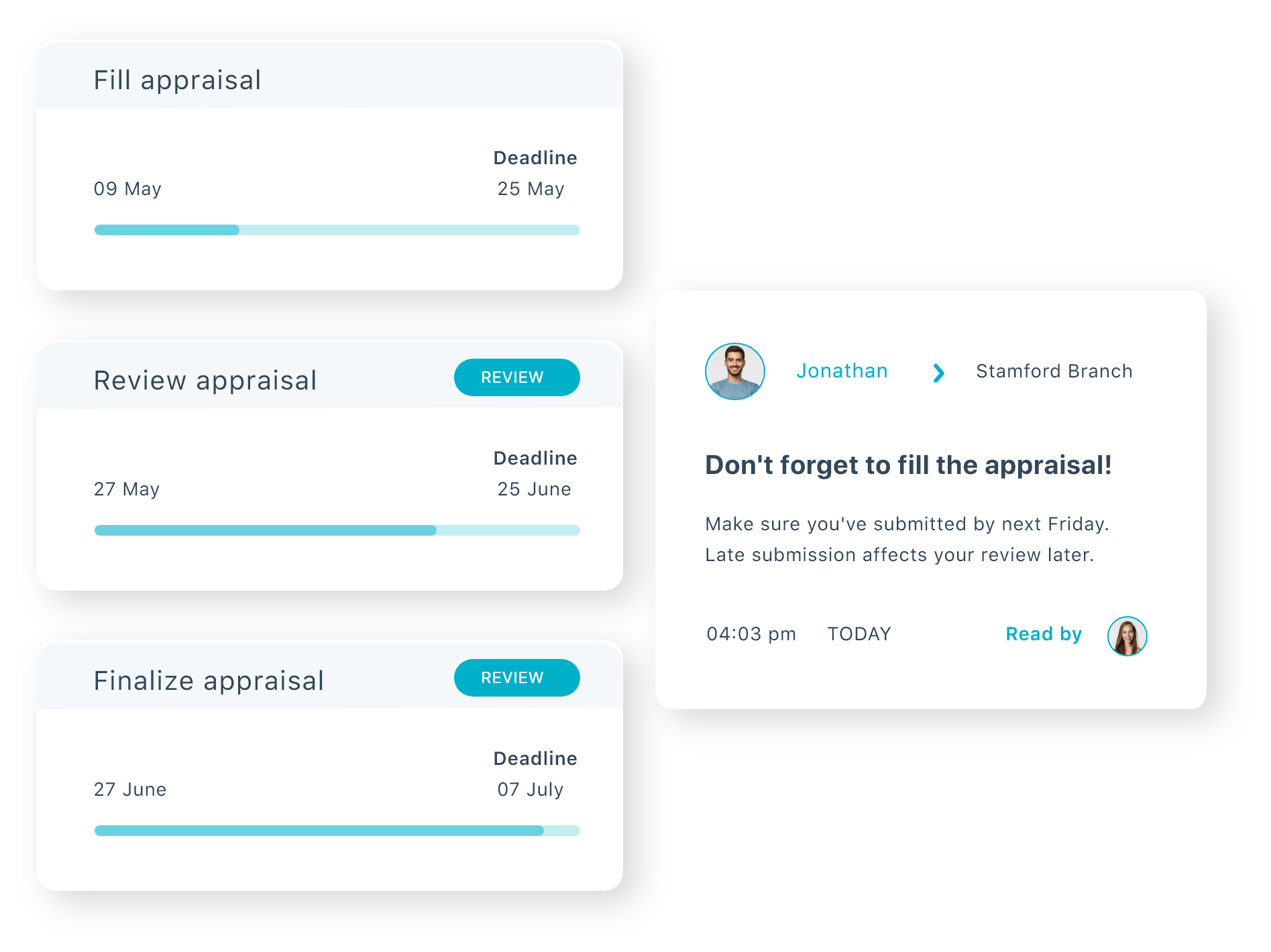 01
Schedule routine appraisal
Create the appraisal timeline for your team from submission, review, finalization and communication stage every certain period of time.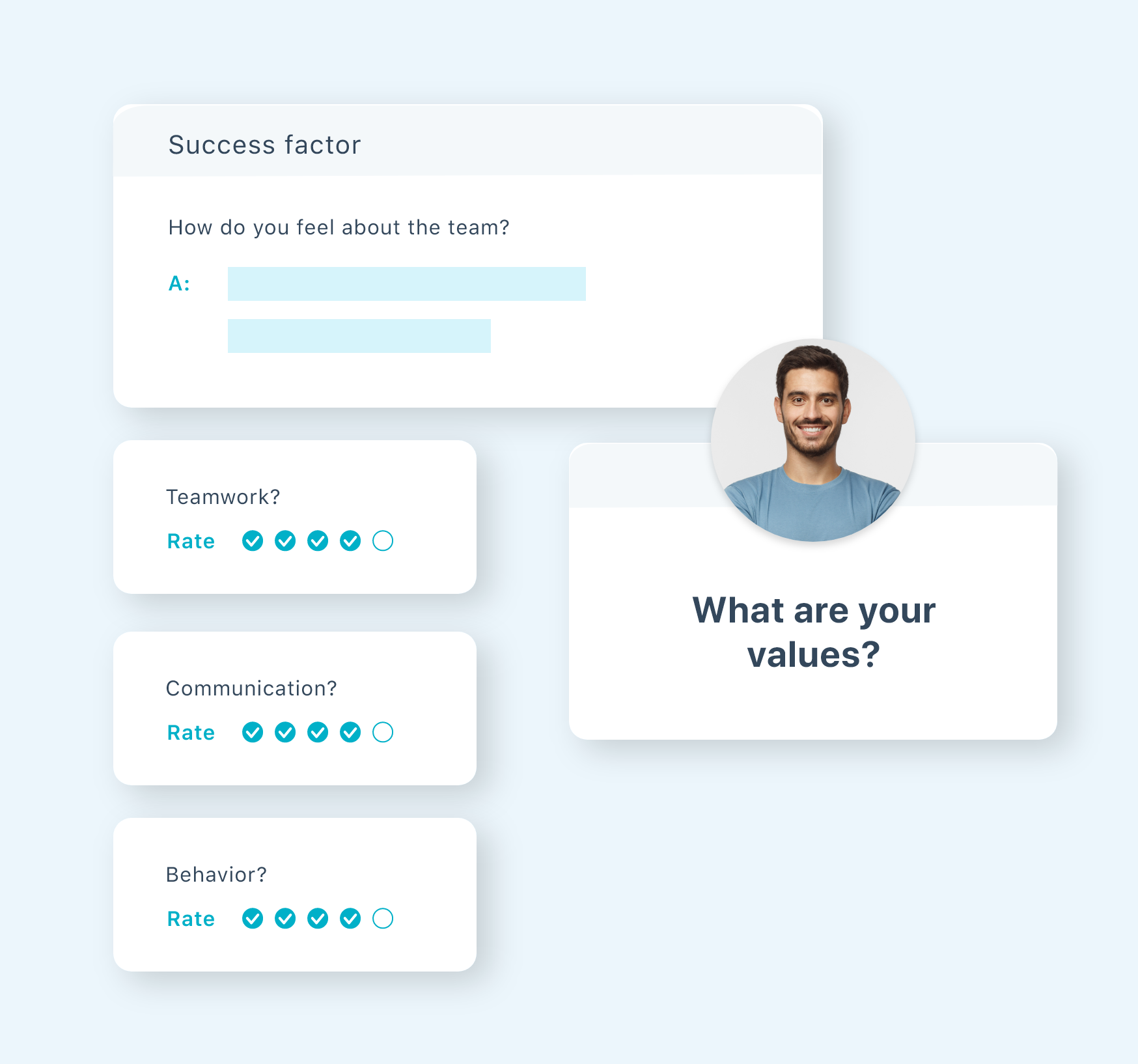 02
Success has various indicators
Every company values different aspect of performance. What's yours? Break them down in details to determine the successful rate.
Check out other features!