Using Artificial Intelligence in Your Talent Acquisition Strategy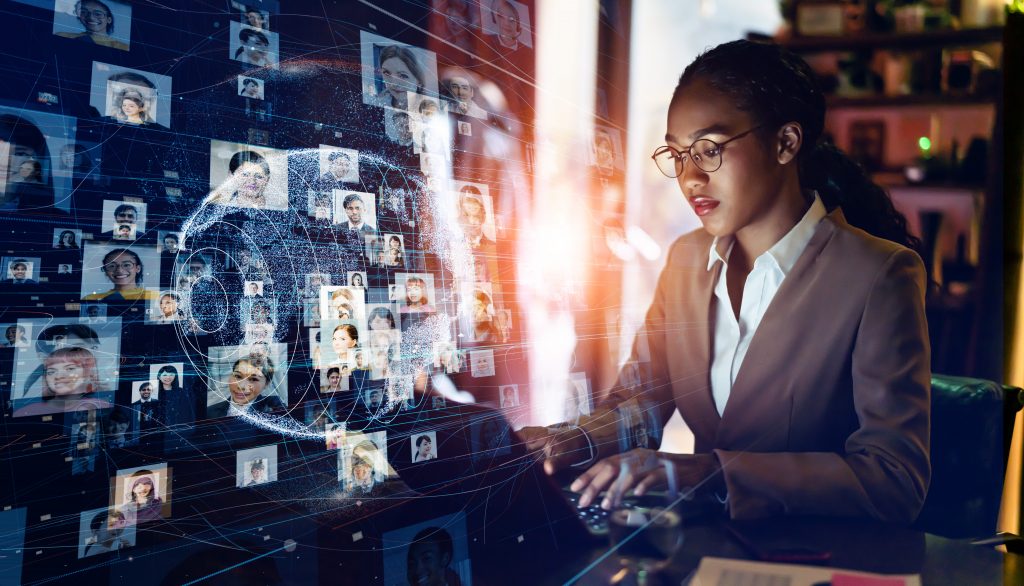 A question to start with: Which phrase generates the most 'buzz' these days in tech. circles? 
If you guessed artificial intelligence, you're absolutely right. From autonomous cars to healthcare, this branch of computer science that enables computers to mimic human intelligence has made an impact on all sectors and functions.
But could artificial intelligence be used by human resources management as a strategy for talent acquisition?
Turns out that HR software and HRIS systems across the globe already use AI extensively with great results.
To understand why artificial intelligence is being used by HR divisions for recruitment, what kind of tools they utilize, and a real-world case study, read on.
Why use AI in Human Resources?
Generates Better Pool of Candidates
Implementing artificial intelligence in a hiring process can significantly enhance the quality of the applicants.
AI can complement HR software by devising accurate and clear job descriptions and spell-out the exact qualities the HR is looking for in applicants. 
This results in more suitable candidates who accurately fit a company's requirements. Conversely, it also deters less qualified candidates for the open positions.
Makes Hiring Faster
HRIS systems and artificial intelligence solve one of the most severe problems in the recruitment process: the painstaking yet painfully long process. 
It's no surprise that some of the ideal candidates withdraw when they get a job proposal from another organization with a more efficient hiring process. 
A survey shows HR managers lose more than 50 hours a month because of manual tasks that automation could easily handle. This is where artificial intelligence comes in and saves them considerable time in their recruitment process. 
From writing text to examining applicants and productively communicating with them, AI can help teams and HR software to contact the right candidates first and hire for vacancies more quickly.
Improves Candidate Experience and Boosts Corporate Brand
Clear communication with applicants enhances their experience and eventually, improves the brand of the company too.
By using artificial intelligence, HR teams can communicate with a huge pool of job candidates. AI-powered chatbots can answer the most pressing questions candidates may have and can even offer personalized feedback to every applicant. 
What's more, artificial intelligence can match and recommend the most suitable candidates for job openings before HR decides to talk with them.
Enhances Diversity in Workplace
A diverse workforce brings several benefits to an organization-more innovation, increased productivity, and employee engagement and retention. 
Unfortunately, there is still a natural bias that we subconsciously carry, and that reflects in any HR team's screening process.
However, thanks to AI, these biases can be eliminated and each candidate is given an equal opportunity. Artificial intelligence can be set up to disregard factors such as age, gender, race, and nativity when assessing job applications, thereby creating a truly diverse workplace.
Brings Costs Down in Hiring
Every human resources team with good HR software acknowledges that hiring a new worker is an expensive undertaking. 
Hence, it becomes imperative when a company spends considerable resources in posting job applications, screening candidates, taking interviews, and finally train new employees, they need to ensure they are investing in the right person.
Artificial intelligence designs a better recruitment system and has a positive long-term ROI, even if the initial costs of buying HRIS systems and AI are added.
These technologies decrease the need to hire more recruiters and conduct more interviewers. 
These also enhance the possibility of filling the open position with the right candidate in the first instance. This means reduced attrition and better budgeting on employee training and another spending that comes with hiring new people.
Now that we understand how immensely useful AI is for talent acquisition, let's quickly check the tools and technologies used by AI. And then we move on to a case study of a major corporation that implemented AI in their hiring process and benefited substantially. 
Technology Behind the AI Tools
Natural Language Processing studies how computers understand human language. NLP helps HR teams to make small changes in the language of job descriptions to improve response rates and the quality of candidates.

Predictive Analytics allows human resources to find applicants from different demographics such as age, ethnicity, and gender.

Machine Learning and Pattern Recognition techniques help match applicants based on required skills, responsibilities, and experience. The candidates are then graded as per their scores for specific vacancies.

NLP and machine learning are also being used to build the increasingly popular chatbots that can start a conversation with candidates naturally and perform applicant screening.

Video interviewing platforms increase an HR team's productivity, enabling better results for them and a memorable experience for candidates.

Machine Learning creates onboarding platforms that change the traditional employee onboarding process into a valuable experience and maximizes employee engagement.

Job Market Predicting software offers useful and relevant insights into the available talent pool for various roles, expertise levels, or geographical locations.

Ad Automation programs enable testing job advertisements on several, different job platforms, hence optimizing ad expenditure.
How L'Oréal adopted AI to Revolutionise their Hiring Process
The L'Oréal Group is the world's largest cosmetics company. It gets around two million candidate applications for jobs in its group companies every year out of which around 5,000 are hired. 
The job of choosing these candidates out of the huge number of applicants is performed by an HR team consisting of around 145 recruiters across the world
L'Oréal needed a more effective approach to reducing their hiring time, improving the experience of applicants as well as recruiting the best-fit candidates.
To achieve its objectives, L'Oréal adopted AI and Machine Learning and introduced a chatbot that verified qualifications, asked questions, and provided answers for queries from job applicants. The chatbot then sent updates to the recruiter team about suitable and under-qualified candidates. 
L'Oreal also embraced a customized AI model which asked further questions on values from the candidates selected by the chatbot. Based on answers by actual 
L'Oréal employees, the system generated the 'cultural fit scores' for shortlisted candidates. 
This information is input into their HR software which helped the human resources team to rank applications based on their cultural scores.
The result?
In less than a year, around 13,000 candidates interacted with their chatbot and their team saved 40 minutes per job application and 45 working days on a half-year period, helping the company to reassign the team in other value-added tasks.
Companies that care about the quality of their employees, workplace diversity, and the HR team's efficiency have embraced artificial intelligence and are reaping its benefits.
Those who haven't adopted AI in their talent acquisitions yet will not just miss out on the tremendous advantages new technologies bring to their companies, but will find it hard to compete in their industries.