Top 7 Tools to Keep Remote Teams on Track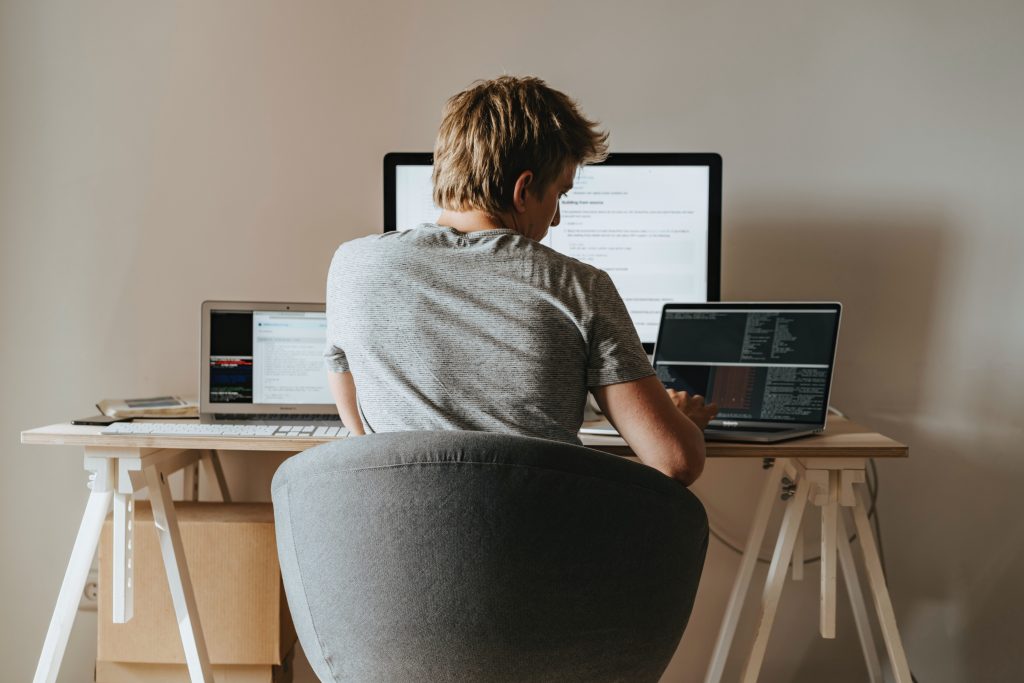 Remote working has become a new normal in recent times, especially due to the current pandemic situation. It has gradually been accepted by employees as something they have to quickly adapt to in an effort to eliminate job security concerns and keep themselves on the right career path. On the other hand, companies are finding it equally challenging and trying to come up with innovative strategies to counter the effect of remote working induced by the COVID-19 pandemic.
The technological advancements of the modern world have made it easy for people to get the work done, regardless of where they are. The presence of employees in the office is no longer essential as all members of a team and even an organization can stay in touch and coordinate, thanks to leading-edge technologies.
One of the best ways to ensure a smooth flow of work is to use advanced project management tools. These tools can help the companies in managing remote teams to ensure all the tasks are achieved on time and there is no discrepancy in team communication. Such tools can also help the teams and employees in growing professionally and staying productive, despite the challenges of working remotely.
Here are the top seven tools for team management everyone should know about.
Basecamp
Basecamp is one of the top project management tools popular amongst freelancers, managers and teams. Basecamp is software that helps in project management and team collaboration while maintaining a productive line of communication with the clients.
It has an excellent user interface and offers simple functionality. Basecamp is one of the best tools to use for team management, thanks to its wide range of features that help all the team members in staying up-to-date with a project's progress. The technological advancements of Basecamp make it easy for team members to organize conversations and share ideas without any inconveniences.
There are also a few limitations of the software solution that include the absence of functionalities to archive topics, develop a professional hierarchy and track time. 
Dropbox
One of the most popular tools used on a wide scale is Dropbox. It offers one of the best cloud storage services and boasts a modern workspace. Using Dropbox eliminates the difficulty of sharing large files via email or other software.
Dropbox is one of the top tools that can help in managing teams and keeping track of all shared files and documents. This tool enables the remote team members to sync and share all the data within a few minutes.
Google Drive
Google Drive is another popular platform that offers services of cloud storage. It is one of the top tools for remote employees as it offers a safe and centralized place to store all files and documents.
People working remotely can save files, spreadsheets, documents, presentations and even share them with other team members who can easily access the shared data. The documents and data shared on Google Drive can be synced across multiple devices, which makes it easy to view, share and edit anytime and anywhere. This is one of the major advantages of using Google Drive, among several other factors, for remote working.  
ProofHub
An advanced and stand-out project management tool used by a vast audience is ProofHub. This software offers a smooth and uninterrupted way for team members to interact with each other and with clients.
ProofHub helps bring everything together at one place, thanks to its leading-edge features that include the following:
Online discussions

Online project management

Online proofing
ProofHub is one of the best project management tools, especially if the teams are working remotely. The features and services offered by this software can help every team in achieving efficient task management.
Slack
Slack is an online team collaboration tool that replaces email within a company to a great extent. This software streamlines the flow of work by allowing team members to share ideas and communicate easily and quickly. It is a digital space that brings all the members of a team together and makes it possible to interact seamlessly, regardless of where the team members are in real-time.
Slack is one of the best tools for remote and instant collaboration that can help in managing team communication. There are also mobile-friendly applications with an easy user interface, available for both Android and iOS users.  
Kickidler
Kickidler is one of the best time management tools, essential and helpful when working remotely. This is a next-level employee monitoring software that includes:
Efficiency dynamics

Employee productivity analysis

Several real-time screens

Time tracking
The advanced and efficient set of tools offered by Kickidler help in motivating the team members. Working remotely can be challenging as the distractions can significantly increase. However, project management tools such as Kickidler can help team members and companies in making sure work efficiency is not compromised.
A new update named Autokick was also launched last year that offers next-generation monitoring features. Autokick enables the team members in monitoring themselves and viewing statistics of their productivity. This can help the team members streamlining the work and achieving their goals in a more efficient manner.
Troop Messenger
Troop Messenger is one of the most advanced team collaboration tools that can be beneficial for teams working remotely. Troop Messenger is one of the best remote work tools as it is suitable for small companies and large organizations alike.
Troop Messenger enables:
Video calls

Audio calls

Instant messages

Sharing of files and location
This is an easy-to-use tool that does not include any complexities and addresses numerous specific domains. Team members or managers can create unlimited groups and also give access to freelancers, vendors and suppliers.
One of the major advantages of using Troop Messenger is that it can be linked with Google Drive or Dropbox, which can make sharing files and documents hassle-free and smoother. Troop Messenger is one of the best tools that can improve communication within a team and boost productivity while working remotely.
Conclusion!
Working remotely has its benefits, however, it can also be challenging for some. Managing daily tasks while maintaining communication and interaction with other team members and clients can also be difficult. However, the challenges of working remotely can be significantly reduced if one of the above-mentioned project management tools is used.