Benefits of using roster management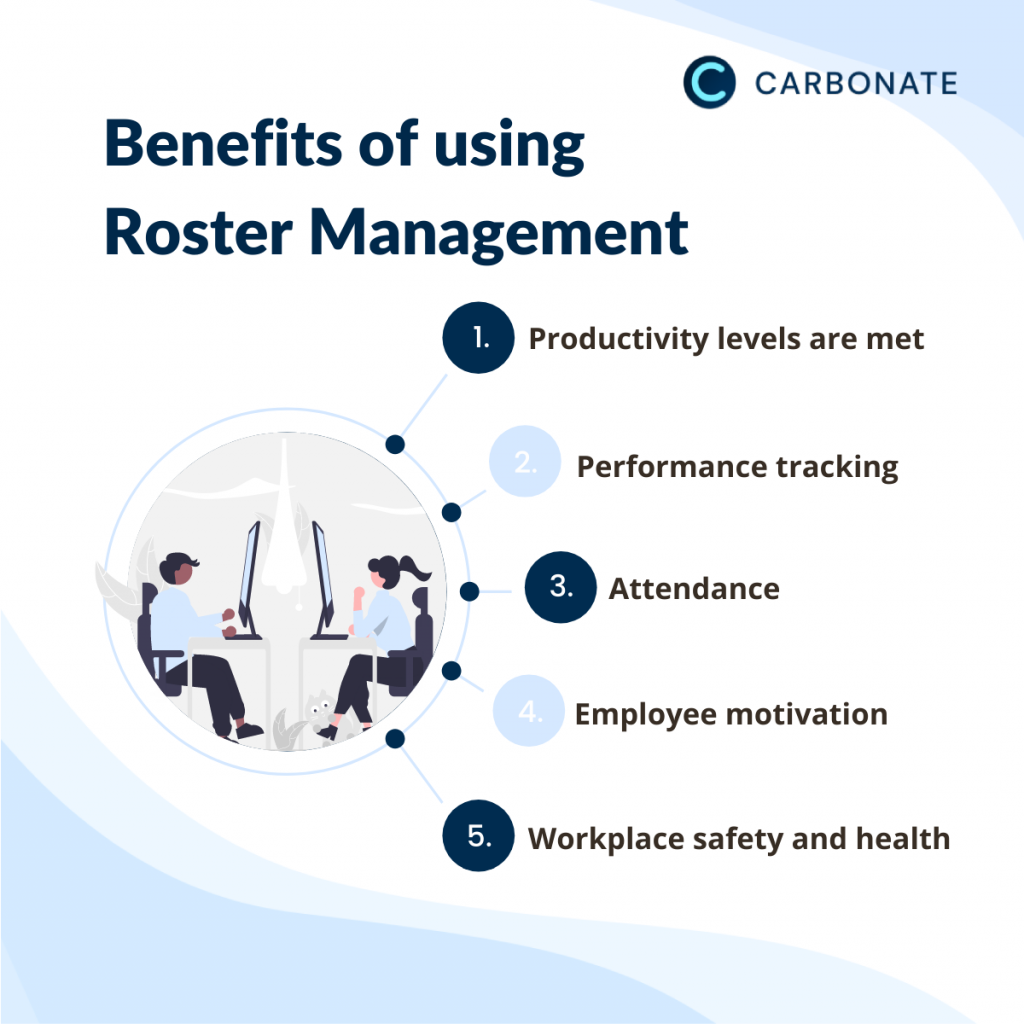 Employee motivation
If a schedule and an employee do not click, he/she may become demotivated. This can result in the quality of work declining or in tasks not being carried out altogether. When employees are matched to the best slots/work hours that complement their lifestyles and work styles, their roles and skills become much more relevant and they can find themselves getting more involved and motivated at work.
Performance tracking
An efficient employee roster can help managers track which employees are performing well and which employees are underperforming. It can also help track which employee performs best on which shift…etc. This can ultimately help managers, supervisors and leaders refine the roster plan by slotting employees into the right shifts.
Attendance
If your employees do not show up for work, you may be left understaffed. This can result in underperformance and can even damage a business's reputation. An effective roster management, however, ascertains that enough people are available to handle every shift operating throughout the business at any given moment.
Workplace safety and health
Exhausted employees run the risk of getting into work-related accidents. A well thought out employee schedule ensures that staff get enough rest in between shifts, keeping themselves and others healthy and safe.
Productivity levels are met
An ineffective roster can result in lost profits for various reasons and productivity can be a significant part of a company's slipping margins. Maybe there just weren't enough staff operating at busy hours or maybe the best staff weren't available for much needed time slots. Whatever the case may be, when the right number of staff with the right skills are being put to use at the best times, the business's productivity and profits can be greatly improved.