Retirement & Reemployment Act in Singapore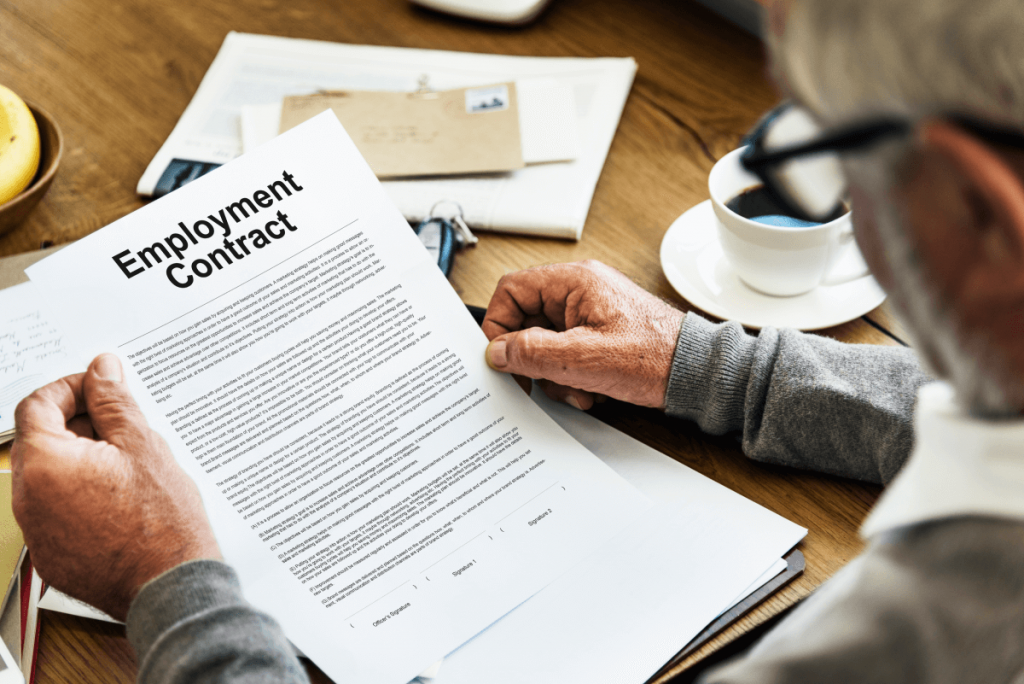 Singapore has a growing ageing population. Many of them are choosing to be in the workforce for longer. That is why older workers must understand better their rights, especially the law covering it, the retirement and re-employment in Singapore. Nevertheless, employers must also know their part in the Retirement and Re-employment Act (RRA).
What's inside?
During the Singapore Budget 2019, the Finance Minister of Singapore gives a slew of measures to support and focus on older workers. It includes higher increases in payouts under the Workfare Income Supplement (WIS) programme for more senior, lower-wage employees and extensions of the Special Employment Credit (SEC) and the Additional SEC Schemes to December 31 2020. These programs aim to encourage employers to hire older workers.
What is the Retirement Age in Singapore
According to Section 4 of the Retirement and Re-employment Act (RRA), for Singapore citizens and permanent residents who joined the organisation before 55, the retirement age starts at 62 to 67. 
However, as per the retirement act employees are not obliged to retire at the stated minimum retirement age. They may retire earlier as they please.
Nevertheless, Section 4(2) of the retirement and re-employment act states that an employer can not dismiss an employee below 62 years old on the grounds of age. Otherwise, an employer who can be found guilty shall be held liable.
The Re-Employment after Reaching the Retirement Age
What is re-employment?
The process of re-contracting employees who have reached retirement age in order to allow them to continue working if they are willing to is known as re-employment. This is done by providing such employees a re-employment contract.
What is the re-employment age in Singapore?
Re-employment after retirement pertains to the signing of job contracts of employees who are 62 and above. It opens up an opportunity to let them work if they are willing. However, the maximum age that an employee can be reemployed is 67 years old.
Who are qualified for re-employment?
Employees are qualified to re-employment if they meet all the following criteria:
Who are Singapore citizens or Singapore permanent residents,  

Born after July 1, 1952, 

Worked with the present employer for at least three years before they could turn 62,

Assessed to have satisfactory work performance, and 

Mentally and physically able to continue working.
If you want to re-employ the person, you need to make a new offer with the birthdate when they turn 62. Suppose the offer is already accepted but do not wish to continue working. In that case, you can proceed with normal termination as per the terms of the re-employment contract.
However, if the employer does not intend to offer any re-employment, then they are responsible to:
Transfer the re-employment obligation to another employer, with employee agreement, or

Offer a one-off Employment Assistance Payment (EAP)
Is it legal to work after the re-employment age?
This is possible until you are medically fit and ready to work, and if such a contract can be created by your current employer. There is no rule in Singapore that prohibits you from employment after reaching the maximum re-employment age of 67 years.
Ministry of Manpower
In case of wrongful dismissal due to age, an employee can seek assistance from the Ministry of Manpower or MOM. Once the appeal is successful, MOM may order the employer to:
Reinstate the employee to former job and compensate for the loss of income during the period of dismissal; or

Pay a sum of money as compensation.
Updates on the Rise of the Retirement Age
The Government of Singapore announced that they would raise the age for the following:
The retirement age 

July 1 2022 - 63 years old
by 2030 - 65 years old

The re-employment age

 July 1 2022 - 68 years old
by 2030 - 70 years old
Updates on the Rise CPF Contribution Rates
Furthermore, the CPF contribution rates for older workers will be increased in the next ten years. Of course, the age band will affect the increase.
| | | |
| --- | --- | --- |
| Age band | ​Today | ​By 2030 |
| ​Above 55 to 60 | ​26% | ​37% |
| ​Above 60 to 65 | ​16.5% | ​26% |
| ​Above 65 to 70 | ​12.5% | ​16.5% |
Revised Tripartite Guidelines on Re-employment of Older Employees
The Tripartite Workgroup has the critical changes to the revised guidelines:
Part-time Re-employment: Older workers who are re-employed on a part-time basis are entitled to prevailing principles on changes to wages and benefits such as medical.  You are also entitled to a prorated EAP based on the number of hours worked per week.
Higher internal retirement and re-employment ages than statutory requirements: Employers are encouraged to raise the internal retirement and re-employment ages above the statutory retirement age in Singapore.
Structured career planning session: Employees can benefit from the adoption of a forward-looking approach to career development using structured career planning sessions.  They will have better future plans and become more confident in career planning, changes, re-employment, and retirement.
 Job redesign: You are encouraged to build more age-friendly workplaces, redesign the job to make organisation-wide and system-level changes.  It aims to offer an age-appropriate workspace so that more older workers who can perform the job would be working comfortably even at their older age.
Medical benefits: The employer should restructure existing medical benefits, provide additional MediSave contributions and other flexible benefits to pay for your employee's MediShield Life or Integrated Shield Plan premiums (if applicable). Here, you can manage healthcare costs by providing stability and predictability, building up Medisave Accounts, and accruing your employees' medical benefits post-employment.
Special Employment Credit
The Special Employment Credit provides continued support to employers hiring older Singaporean workers. When the employers voluntarily re-employ workers aged 65 and above, they will receive an additional offset of up to 3% of an employee's monthly wages to help in facilitating overall costs and to raise the employability of workers at their retirement age.
If you regularly make CPF contributions for the workers, MOM will take charge of the eligibility assessment and notify you.
Singapore provides more support to elderly workers
Singapore provides older workers better choices to work longer to help them save up for their retirement.  While it raises the employability of the workers, Singapore encourages employers to build workspaces and arrangements that provide convenience to workers at their retirement age.