Reshape your HR strategy to Survive and Thrive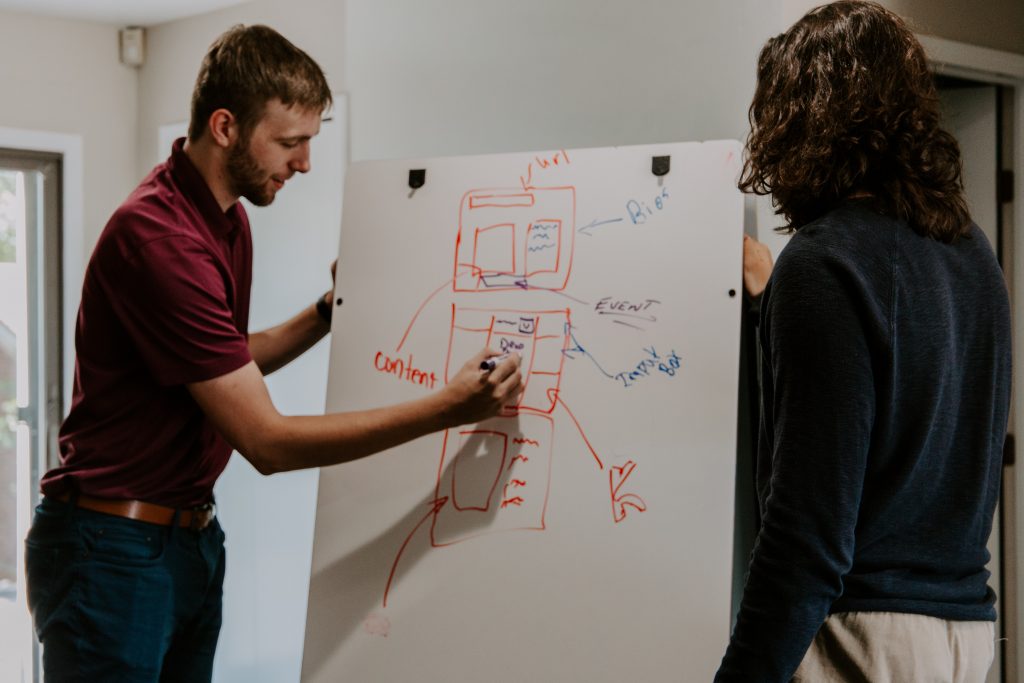 If there was ever any doubt about the importance of HR strategy in a workplace, this extremely simple yet profound quote by Julie Bevacqua, President at Rise People Inc., will clear it:
"In order to build a rewarding employee experience, you need to understand what matters most to your people."
Human resources have evolved from merely being a hiring and payroll division for companies. Today's strategic human resource management teams are employee advocates and coaches. They're also experts in business strategies that direct and influence critical corporate policies. 
It thus becomes imperative that human resources constantly reshape their approaches to not just survive but help themselves, their employees, and hence, their companies thrive.
Let's discuss some of the most valuable HR strategies, but before that, a quick analysis on why it's important to constantly reshape your HR game plans.
Why Evolve your HR Strategy At All?
Connects employees with the company's goals
Strategic human resource management enables HR department to link its workforce to the long-term objectives of the organization. 
Without adapting their policies, HR risks losing the ability to adjust corporate culture in line with today's workplace and losing competitive advantage.
Tracks Progress
Human resources enable a company to keep a watch on its advancement toward achieving its objectives. 
By assessing progress often, noting the wins and challenges, and ensuring the teams are always aligned to the goals of the organization, HR strategies can help monitor the progress of a business.
Enhances Team-building
A great HR team also creates an atmosphere of camaraderie in the organization. An organization's goals heavily depend on the collaboration and support of employees, leaders, respective divisions within the company, and customers. 
Promoting business principles that encourage open communication makes all the contributors feel appreciated and united towards common business goals.
Now that we understand why it's essential to redesign HR strategies, let's delve into some of the actual approaches human resources can take to succeed.
HR Strategies for Success
Hiring Right Talent
It all starts with recruiting the best people to work. Needless to say, HR has a difficult job of ensuring the right talent gets hired in their organization.
Just having elaborate job descriptions, being detailed about the monetary packages, and transparent about the company culture makes it easier to attract the best candidates who are inclined to the company's values. 
Career Development Plans
Even though many companies hardly invest in the advancement of their workers, studies have proven that a career progression plan can strengthen employee commitment. 
The more employees are offered chances to advance personally and professionally, the more they're committed to their organization.
An additional benefit is that such programs foster talent in-house, thus decreasing the need to hire outside workers.
It's important that strategic human resource management develops a career development program that creates practical goals and provides training sessions within the company.
Compensation and Perks
A good organization rewards its employees fairly, offering necessary monetary incentives and motivation for them to work wholeheartedly.
So what does fair compensation look like? A payment and benefits package is a mix of base pay and bonuses, with additional profit sharing or stock options.
Then there are innovative practices & strategies created by HR such as team bonuses which, several studies have shown, improves team performance.
Corporate Social Responsibility
A thoughtful corporate social responsibility plan can enhance employee engagement, increase the company's brand recognition and improve investor value. 
Its HR's job to communicate and implement their company's corporate social responsibility programs. 
As more and more companies are making their presence felt across the world, it is imperative that HR develops plans that address global challenges such as climate change, women empowerment, and nature conservation and must consider it as a cruical part of their HR strategy.
Employee Wellness
One of the most effective ways to ensure a healthy and productive working environment is to promote employee wellness programs in the organization.
A comprehensive program for the well-being of the workforce can decrease health care costs and significantly increase productivity, job satisfaction, and employee retention.
Human resources play a crucial role in creating and managing employee wellness programs. 
Recommending such workplace health programs, assessing various options, and communicating to employees about these wellness initiatives encourages more enrollment in such programs.
Corporate Reputation
Another popular and key HR strategy is to create and conserve a positive corporate image. This is how the best talent will flock to a company in the first place. 
The corporate image should reflect in everything the organization does-hiring, work culture, marketing on offline and digital mediums, and of course, the quality of its products and services.
Appraisal Systems
More and more strategic human resource management teams are doing away with manual performance systems and embracing digital appraisal systems.
Evaluating, motivating, and improving an employee's performance with specialized HR software such as Carbonate helps leaders measure progress easily and more reliably.
A Quick Case Study
We've talked a lot about HR strategy and strategic human resource management and their importance to a business's success. Here is a real-world case study of a Singaporean company that reduced absenteeism by more than 20% with an innovative wellness program.
British American Tobacco Singapore launched an Active360 health and wellness program for its employees which aimed to attract different generations, encouraging them to take ownership of their wellbeing through various preventive initiatives and promote a healthy lifestyle among employees.
In her own words, Mausami Arora, Head of HR, British American Tobacco Singapore, says about the programs they launched ):
"Activities include Yoghurt Mondays, Fruity Tuesdays, Salad Wednesdays, and De-Stress Thursdays which are intended to continuously engage the employees and raise awareness on healthy eating and mental wellbeing."
In addition, role models were chosen to share their learnings and inspire others. To track the program's effectiveness, the company monitored absenteeism, health & safety, employee engagement scores, and medical bills.
Halfway through, they experienced positive results. She continues:
"We are already seeing some early success, with absenteeism dropping by 23% to date in 2019 versus the same period last year."
So there you have it. A good HR strategy involves vision, planning, and implementation. With a strategic human resource management team and supporting leadership, an organization can not just compete but lead in their industry.