Business Development in 2021: Everything You Need To Know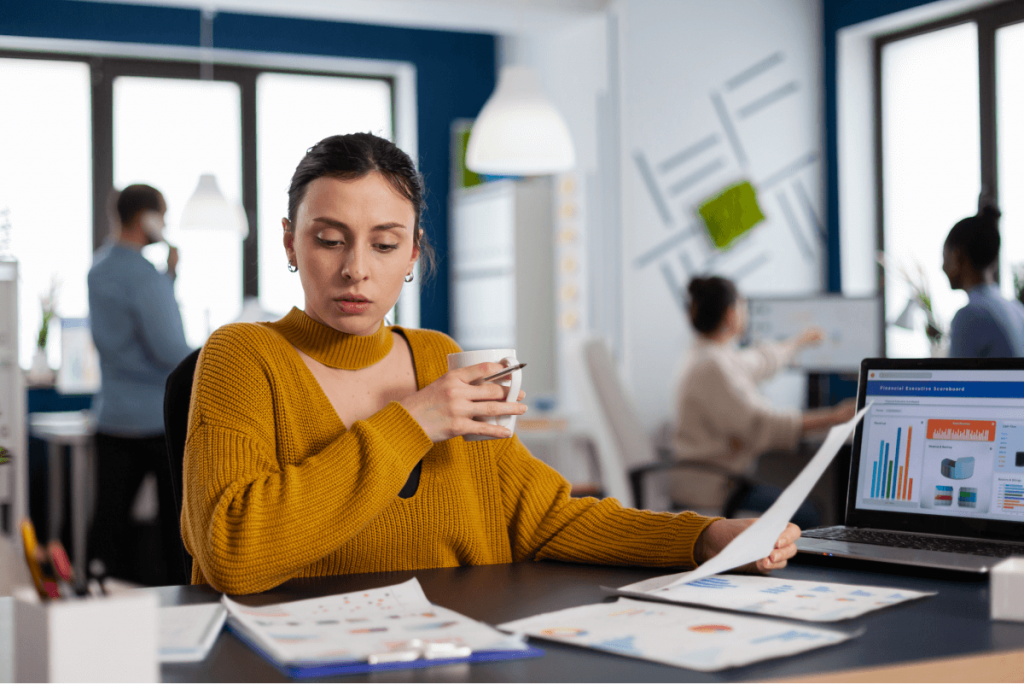 In 2020, Coronavirus reached almost every country worldwide, including Singapore. It has shaken the economic recession, threatening health, disrupting economic activity, and hurting well-being and jobs. 
Do you ever wonder how your business will be on top despite the pandemic? Or are you thinking of starting your own company? Whether growing a business or starting a new one, you need to do some business development.
What's inside?
Business Development vs. Marketing
Business Development vs. Sales
Business Development Strategies & tactics
How to create a business development plan?
What is business development?
Business development pertains to the processes, strategies, and tasks intended to expand opportunities. It will create long-term value for a business coming from stakeholders like partners, clients, and markets. These could be business expansion, increasing revenue, making strategies, or signing up new partnerships.
Business development researches and identifies new business opportunities. It is pursuing a strategy for the new market, looking for growth areas, identifying trends, generating leads, etc.
Business development is closely associated with marketing and sales. Generally, business development is broad. 
Let us take a closer look at how they are different?
Business Development vs. Marketing
Business development roles may seem to have cover marketing, but they are different. The marketing department is tapping into the target market, the customers, using advertising and promotional activities. It is how you will position and promote the company in a very competitive market.  
Marketing aims to influence the customers to buy the products, converting the promotional activity into sales. Whereas business development focuses on acquiring new distribution relationships and channels.
On the part of the marketing department, business development can allot a specific budget that the department can work on. Suppose the allocation for the marketing department is higher. In that case, the team can facilitate more aggressive strategies like roadshows, sponsorships, free sample distribution, cold calling, etc. If it is smaller, the marketing team can adopt a passive approach like online advertisements, billboards, etc.
Business Development vs. Sales
Business development is mostly associated with sales. They could be similar in a few ways, but business development goes beyond the sales function. For example, the business development strategy for this year is to study the potential for expansion. After thorough research, business development can determine that Singapore has the best location for growth. Then, it will determine which among the products will be introduced in Singapore.
On the other hand, the sales team would conduct their own sales strategy to aim for revenue based on the business development strategy. The sales team will conduct specific plans and activities to target the customer base and meet the desired revenue.
Business Development Strategies & tactics
Business development strategies and tactics is a document that contains the strategies, tactics, plans, and essential information that will be used to accomplish the goal determined in business development.
Here are the most common business development strategies and tactics in Singapore.
Networking

Whether you are a local small business or a multinational corporation, networking is the key to growth. It allows access to opportunities that you might not just be able to find on your own. It helps form relationships with others to assist the business find new customers and partners. Simply, it is making you known.

With many travel restrictions and other varying country-by-country protocols and regulations, face to face networking may not be more feasible than in the pre-COVID era. With digital networking through social media platforms and other communications channels, networking became faster and cost-efficient than ever. 

Referrals

Referrals are often sourced out from networks and satisfied customers. When you establish a relationship, they may refer to new business, new customers, and new opportunities for you. When a customer is satisfied, they may voluntarily give you new customers through word-of-mouth marketing. 

While a referral is passive, this 2021 and onwards make referrals a lot more effective than before. Digital strategies accelerate referrals, such as joining LinkedIn, one of the social media platforms frequented by professionals and other businesses. Adding links for referral submission, offering a referral commission, and asking and giving referrals are strategies you can use digital tools.

Sponsorships and Advertising

When a pandemic speeds up the digital transformation of many business operations, sponsorship and advertising became the most promising strategy. Sponsoring events that go live online are more likely to reach more people of all ages in minutes. Sponsoring influencers also increases sales conversion because they tap directly on their followers.

Advertising is more prevalent in online platforms, and it can be everywhere. Online ads can be on a website, social media, communication apps, mobile games, mobile apps, etc. Online advertisements are well-targeted because of the AI technology that can match a person's profile to the desired profile of target customers.  

Outbound Telemarketing and Email 

Outsourcing telemarketing for outbound telephone and mail is getting more popular. Many countries have an increasing number of outbound telemarketing companies. Outbound telemarketing is composed of well-articulated professional agents in sending a relevant message directly to a person. This business development strategy increases the number of quality leads that can be passed on to the sales team.  

The email strategy is also more appealing because of many digital tools and technology. Preparing the flow of the email is the key to influence the reader to perform the desired call-to-action.

Thought Leadership and Content Marketing

Business development strategy uses thought leadership as an indirect way to acquire leads, open up new opportunities, and ensure growth. Thought leadership and content marketing make the company demonstrate the expertise and how they can solve the client pain points. This approach conducts webinars, public speaking, blogs, and websites and optimizes these contents to drive more traffic.  
How to create a business development plan?
Business development is worth nothing unless it is well documented in a business development plan. Here are the steps to develop the plan.
Define the target market or audience and be specific. Getting a general audience like people of all ages from every demographic is not effective. You need to define a chunk of this market and focus on this.

Get a better insight about the target audience - their issues, buying behaviour, and competitors.

Take the excellent positioning. What makes you different? Why would the customer choose you?

Pick a broad strategy to reach, engage, and convert.  

Decide on the best business development tactics and start formulating the steps, budgets, and resources.

Make sure to have an evaluation of the strategy to monitor the effectiveness and minimize any untoward impact.
Bottomline!
In Singapore, business development in 2021 is critical. More and more companies are gearing toward digital transformation and automation to improve business processes. Business development before this year is outdated and should re-align to the present highly competitive business world.